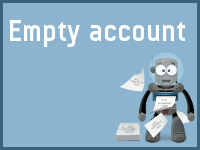 Time & Pay
Payroll is not just a paycheck! Time & Pay has been providing superior payroll and related services for over 20 years to businesses of all sizes and types throughout the US. Services include:
- Complete payroll processing .
- Guaranteed payroll tax compliance
- Automated Time and Attendance
- HR Management
- Benefits Management
- Workers Comp Pay-As-You-Go

Time & Pay very cost effectively provides you with the tools you need to better manage your payroll, your employees and your business with the customer service you expect and deserve. Contact us today to find out why businesses just like yours are saying Time & Pay! Why would you do payroll any other way?

Offered Services
Direct deposit
Check signing
Check stuffing
401(k) plan administration
Internet-enabled access
Tax filing services
Service provided in following States
AL, AK, AZ, AR, CA, CO, CT, DE, FL, GA, HI, ID, IL, IN, IA, KS, KY, LA, ME, MD, MA, MI, MN, MS, MO, MT, NE, NV, NH, NJ, NM, NY, NC, ND, OH, OK, OR, PA, RI, SC, SD, TN, TX, UT, VT, VA, WA, WV, WI, WY
Time & Pay
www.timeandpay.com
108 N Boone St
Johnson City
Tennessee
Zip: 37604
Phone: 423-854-9042
Fax: 423-854-9142