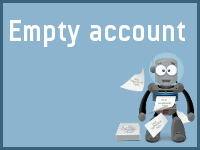 Crown Bookkeeping & Payroll Services, Inc.
At Crown Bookkeeping and Payroll Services, Inc. customer services and satisfaction are our top priority. With over 27 years of experience working with small and large businesses, we have a broad base of knowledge to ensure your specific needs are met, including interfacing with your CPA.

Your time and efforts can be focused on running your business while Crown Bookkeeping and Payroll Service, Inc. handles your payroll and bookkeeping needs efficiently and accurately.
Offered Services
Direct deposit
Check signing
Check stuffing
401(k) plan administration
Internet-enabled access
Section 125/cafeteria plan administration
Service provided in following States
CA
Crown Bookkeeping & Payroll Services, Inc.
www.crownbookkeeping.com
1733 Woodside Rd, Suite 205
Redwood City
California
Zip: 94061
Phone: 650-365-5005
Fax: 650-365-3873