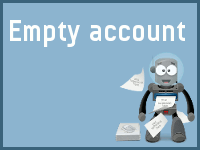 Staff Direct, LLC
Payrolling with Staff Direct, LLC = Reduce Costs and Mitigate Risk

Are you using your temp provider for payrolling contingent, part-time, seasonal workers?

Are you hiring these same positions directly to your payroll?
Let us show you a better more cost effective way!

Whether they are temporary workers, interns, part-timers, retirees, or seasonal help, Staff Directs flexible EOR payrolling services allow you to eliminate HR headaches and significantly reduce costs and risk.

With Staff Direct there is a lot less to worry about and a whole lot to gain.

**Reduced administrative burdens.
**No conversion fee.
**Hard dollar cost savings. Staff Directs pricing model provides our clients with even more cost savings.
Offered Services
Direct deposit
Check signing
Check stuffing
401(k) plan administration
Internet-enabled access
Section 125/cafeteria plan administration
Tax filing services
Service provided in following States
FL, NC, TX
Staff Direct, LLC
www.mystaffdirect.com
PO Box 316
Tampa
Florida
Zip: 33601
Phone: 8137893495