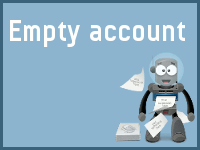 Payroll & HR (re)invented
We believe and enjoy what we do and promise to simplify Payroll and HR. Our enthusiastic and motivated people have a sense of urgency each day to deliver complete client satisfaction. Our proven professionals are unparalleled in the industry and will continue to drive the success of our company and clients.

All clients receive Labor Law Poster Service and On-Line HR Library. Ask about our Workers Compensation Pay-As-You-Go programs and PEO services.

In the business marketplace today companies will continue to evolve and change and so will technology. So finding the right strategic partner is key critical. AdvantEdge HRs software uses the latest operating systems and SQL database technology. Our software is feature-rich that will satisfy any clients requirements for payroll processing as well as human resource tracking. The result is one of the most powerful payroll and human resource systems on the market today, and the flexibility to grow with new technologies.

Our web-based payroll and human resources management platform makes payroll and HR as easy as 1-2-3. Employees can use the employee self service interface to easily view and modify their data. Upgrades and maintenance is provided for you at no additional cost. Security is not a problem because we use a 256 bit AES encryption and no additional software is needed. The best feature is that it is available anytime and anywhere.



Offered Services
Direct deposit
Check signing
Check stuffing
401(k) plan administration
Internet-enabled access
Section 125/cafeteria plan administration
Tax filing services
Service provided in following States
NJ
Payroll & HR (re)invented
AdvantEdgeHR.com
145 N. Franklin Turnpike
Suite 333
Ramsey
New Jersey
Zip: 07446
Phone: 877.HRO.EDGE