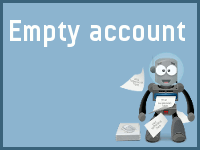 SP Payroll & Tax Services
SP Payroll and Tax Services is an independent payroll provider. It is our mission to provide quality service for our clients. Our staff is committed to providing prompt service on time every time.

We are more then just a business that can process payroll. Here at SP Payroll and Tax Services, we build a lifetime relationships with our clients based on honesty, reliable, service, quality reports and caring customer service.

Offered Services
Direct deposit
Check stuffing
401(k) plan administration
Internet-enabled access
Section 125/cafeteria plan administration
Tax filing services
Service provided in following States
AL, AK, AZ, AR, CA, CO, CT, DE, FL, GA, HI, ID, IL, IN, IA, KS, KY, LA, ME, MD, MA, MI, MN, MS, MO, MT, NE, NV, NH, NJ, NM, NY, NC, ND, OH, OK, OR, PA, RI, SC, SD, TN, TX, UT, VT, VA, WA, WV, WI, WY
SP Payroll & Tax Services
www.sptaxes.com
PO Box 28921
Columbus
Ohio
Zip: 43228
Phone: 1-614-203-5134
Fax: 614-636-4717