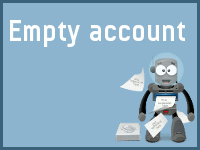 Pieper Payroll
Pieper Payroll specializes in payroll services for NJ based small and family owned businesses. Customer service is our highest priority. We provide a fully assisted payroll solution with savings up to 40% versus national providers. Your payroll taxes are paid accurately and on-time. We process your quarterly tax returns and serve as your agent. We will respond to any payroll tax inquiry on your behalf. Our services include digital check signing and direct deposit.
Offered Services
Direct deposit
Check signing
Check stuffing
Tax filing services
Internet-enabled access
Service provided in following States
NJ
Pieper Payroll
www.pieperpayroll.com
104 Bernard Drive
Suite 500
Basking Ridge
New Jersey
Zip: 07920
Phone: 908-604-0320
Fax: 908-926-2348

Customer Reviews
Outstanding Payroll Company
7/2/2020 12:09:08 AM
By:
Robert Guerin
(Flanders, NJ)
Using Pieper Payroll Company was one of the best moves I made during the 25 years we were in business. Jeff Pieper was easy to get hold of when we had an issue. He is very knowledgeable about payroll requirements as well as other aspects of payroll required by a small to midsize company. He was quick to advise us of small but important things relating to payroll. Items like reminding me that a holiday was coming up during next payroll period to insure I provided the information necessary so payroll was processed and employees did not have to worry about getting paid on time. When paperwork came in from the state or IRS relating to payroll, we did not even have to call to find out what needed to be done. An email was always sent explaining the paperwork and whether we needed to address it or he did. W-2 forms came early in January. While we did not need it, he was always asking if a 1099 form was needed for subcontractors our firm used from time to time. During the many years I used him for my payroll needs, there was never a mistake made. If the State or IRS made a comment, he quickly addressed and it was always some fault of the state or IRS. I could continue but anyone who wants a payroll company that takes good care of their clients at a reasonable cost should consider Pieper Payroll Services.