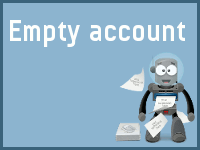 ADP
ADP provides the workforce services and insights that let you focus on what matters: growing your business. Whether you are domestic, international, small or large, we can help with everything from recruitment to retirement, HR, payroll, benefits, talent management, tax, and solutions for multinationals. ADP is in the business of your success.
Offered Services
Direct deposit
Check signing
Check stuffing
401(k) plan administration
Internet-enabled access
Section 125/cafeteria plan administration
Tax filing services
Service provided in following States
AL, AK, AZ, AR, CA, CO, CT, DE, FL, GA, HI, ID, IL, IN, IA, KS, KY, LA, ME, MD, MA, MI, MN, MS, MO, MT, NE, NV, NH, NJ, NM, NY, NC, ND, OH, OK, OR, PA, RI, SC, SD, TN, TX, UT, VT, VA, WA, WV, WI, WY
ADP
www.adp.com
71 Hanover Rd.
Florham Park
New Jersey
Zip: 07932
Phone: 855-408-3751

Customer Reviews
Wow ...stay away
2/26/2019 2:22:54 AM
By:
Jay
(Boston area)
They messed up my 941 submission so bad the IRS issued another tax ID for my company....that is a mess to clean up. Wont return email or calls. Blow you off with the thats the other group line of crap. IRS is now threatening to seize assets for unpaid taxes to this non-existent tax ID company....stay away.
A Small Business Nightmare
12/17/2010 1:03:31 PM
By:
T Bloom
(Jersey City, NJ)
We have been in business for 25 years. We were convinced by a representative that ADP would be an improvement, creating ease in the payroll process. We went as far as getting their insurance benefit service for the employees. Payroll becomes a nightmare with the eZlabor clock - every payroll period we have to calculate what the clock has not registered. Our employees were left out of insurance for a month because the representative did not follow through with the insurance renewal. I had a tax question, it is still not answered. Benefit deductions were not processed for one employee. There is no customer service, because you cannot speak to the person in charge of the particular department. I have sent emails, left messages, etc., I am still waiting. I finally spoke to a project manager, promised to have some one call me back, I am still waiting. There are many departments and one does not deal with the other, so you end up making many phone calls and still not have anything resolved. They are courteous when you get to speak with them but you get a sense you are lost in a sea of problems which cannot get resolved. I am frustrated and wish I had our old payroll company, which although we calculated payroll manually, I had a chance to speak to someone reliable who would resolve everything in one phone call. It seems that we are doing all the work ourselves without any support.