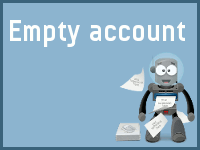 Chappell Professional Group
Chappell CPA is a full service tax and accounting firm dedicated to meeting the needs of small business owners. Our Small Business Progress Package is a solution designed to support your businesss day-to-day operations. By relieving you of accounting tasks - balancing checkbooks, bookkeeping, preparing payrolls and payroll tax returns, as well as your financial statement needs.

We offer services powered by the latest technology, delivering information in real-time. That means you will enjoy 24/7 access to your information through a secure, online portal. You can access your financial documents and accounting software, as well as exchange information with us in real-time.

We understand that small business owners are busy running their businesses, and need help with the time consuming tasks of bookkeeping, balancing checkbooks, payroll filings and taxes. We designed services to meet those needs.
Offered Services
Internet-enabled access
Tax filing services
Service provided in following States
AL
Chappell Professional Group
https://www.chappellcpa.com
309 South 5th Street
Gadsden
Alabama
Zip: 35901
Phone: 256-546-9122
Fax: 256-546-9188