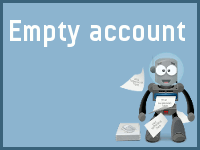 Macheck & Associates
Machek & Associates provides accounting, bookkeeping, payroll and tax services to small business owners in the greater Huntsville and Madison County, Alabama area.

Neal Machek, CPA and staff have over 10 years of experience helping small business owners decrease taxes and improve profitability.

To manage your business profitably, you need the right financial data, advice and services. We can provide you with the accounting, bookkeeping, tax, business consultation, payroll and other business services you need most. We want to be part of your success. Count on us to listen, give you top priority and respond promptly with services specifically suited to your company.

If, like most small business owners, you are faced with the need to improve profitability, decrease taxes, eliminate tax surprises or have more personal time, call now for a free consultation with an experienced Certified Public Accountant or click here to submit a Request for Information.
Offered Services
Direct deposit
Check signing
Check stuffing
401(k) plan administration
Internet-enabled access
Section 125/cafeteria plan administration
Tax filing services
Service provided in following States
AL
Macheck & Associates
www.machekandassociates.com
608 Stevens Avenue
Huntsville
Alabama
Zip: 35801
Phone: 256-536-5652
Fax: 256-536-5736