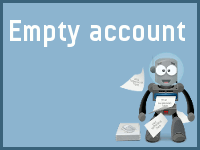 APM Holding
APM Holding has been in the payroll and Tax filing business since 1992 and handles over 3,000 clients. We service small and medium-size companies, of all industry categories. Our clients range in size from one employee to hundreds, start-up and long established businesses, with one location or several, including multi-state enterprises.

APM Holding has grown to meet the needs of clients in all 50 states, while remaining focused on its core payroll processing operations. Using the payroll process as the center, or core of the enterprise, our products and services have grown to include direct deposit, time and attendance, 401K, and many other viable employer services.

APM Holding is not a franchise or a division of a public national company. We are a local Southern California company that provides dedicated and personal service to our clients each day, each week. We recognize that payroll is no longer just about paying employee- it has become a complicated process requiring specially trained and experienced staff.
Offered Services
Direct deposit
Check signing
Check stuffing
Internet-enabled access
Tax filing services
Service provided in following States
AL, AK, AZ, AR, CA, CO, CT, DE, FL, GA, HI, ID, IL, IN, IA, KS, KY, LA, ME, MD, MA, MI, MN, MS, MO, MT, NE, NV, NH, NJ, NM, NY, NC, ND, OH, OK, OR, PA, RI, SC, SD, TN, TX, UT, VT, VA, WA, WV, WI, WY
APM Holding
www.apmholding.com
12742 Knott Street
2nd Floor
Garden Grove
California
Zip: 92841
Phone: 888-907-2069
Fax: 657-200-3316