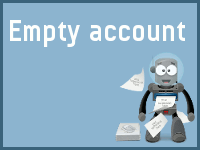 Cheque-Mate Payroll Solutions
Since 1983 Cheque-Mate has offered our clients an affordable payroll solution with the highest level of service and commitment. With our 25 years of payroll experience we have put together one the nation's leading small business payroll platforms.

Our direct knowlege as a continuing payroll service provider, along with recommendations from our clients, and our accounting professional partners, has created the development of our Insta-Pay payroll software. Cheque-Mate has built our foundation on outstanding communication, a strong desire to meet the ever changing needs and requirements of our clients, and by offering great service & support at an excellent value.
Offered Services
Direct deposit
Check signing
Check stuffing
Section 125/cafeteria plan administration
Tax filing services
401(k) plan administration
Internet-enabled access
Service provided in following States
CA
Cheque-Mate Payroll Solutions
www.chequemate.com
725 Lakefield Road
Suite F
Westlake Village
California
Zip: 91361
Phone: 800-755-7846
Fax: 805-495-4098