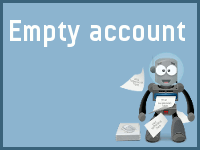 Employers Pay-Care Service Inc
In recent years, there has been a significant increase in employment related federal, state and local laws. The expertise required to comply with these ever changing laws has become very expensive for business owners.

In addition, employees demand affordable health care, retirement plans and other benefits for themselves and their families. As an employer, how do you control your labor cost, while trying to retain your good employees and remain competitive in the market place?
Offered Services
Internet-enabled access
Tax filing services
Direct deposit
Check signing
Check stuffing
Service provided in following States
AZ, CA, FL, IL, KS, LA, MA, NV, NY, PA, TX
Employers Pay-Care Service Inc
www.pay-care.com
4912 26th St. W
Suite 200
Bradenton
Florida
Zip: 34207
Phone: 941-756-2769