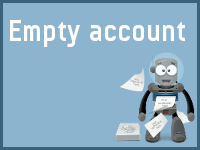 CASA Payroll Service
Providing payroll and tax services, and human resources management.
Offered Services
Direct deposit
Internet-enabled access
Tax filing services
Service provided in following States
NJ
CASA Payroll Service
www.casapayroll.com
3122 Fire Road
P.O. Box 1056
Egg Harbor Township
New Jersey
Zip: 08234
Phone: (609) 383-0677
Fax: (609) 383-0907

Customer Reviews
Worst payroll company
1/19/2022 8:58:25 PM
By:
Kimberly Klienback
(Berlin, NJ)
Everyone @ my job has had trouble with trying to log in it tells us our user name are invalid or our passwords are invalid then it locks you out!! Its so fustrating just to see my paycheck & to make sure I receive everything that I earn is correct this is how companies get over on hardworking people make this sute more excessable or close your site & business down very fustrating & not helpful in anyway If you think u can call & talk to a real person they also arent helpful tell u everything is online but nothing works so we as consumers & workers are screwed & in the middle as always fighting just to receive what we have rightfully worked for & earned!!????????????????
ZERO stars!!!!
2/28/2020 7:54:17 PM
By:
Sarah Riggins
(New Jersey)
I would give zero starts, if that were an option. As an employee whose employer makes us use this complete GARBAGE, I am irate on a regular basis. You cant log in to see your W-2s or pay stubs from a Mac, unless you download Internet Explorer -- which of course is ridiculous, because if you chose a Mac, you did so (at least in part) to AVOID Microsoft products. You will also need Silverlight... Yes, of COURSE you havent even ever heard of Silverlight, it was overlooked by 99.7% of the programming community as a technology that was completely useless. But not by Casa, oh no, not by Casa. You cant log on to see your W-2s or pay stubs from Windows 10, because you need to download Internet Explorer... Of course in Win10 or later, you got forced into MS Edge, and this isnt compatible with Casas software. To further complicate the issue, if you have Windows 10 on a netbook, you may not have the space to download both Internet Explorer AND Silverlight. And even if you DO manage to do this on Windows 10, Casa software wont recognize that you have downloaded Silverlight, so you get stuck in a loop downloading a program you have already downloaded, forever, without being able to view your W-2s or pay stubs. If you want to aggravate your employees to the point where they actually consider resigning, OR you want to make it impossible for them to verify their income for a mortgage, OR you just really like ancient technology that doesnt work, OR you really love downloading the same thing over and over... Then you should definitely consider giving your money away to the folks at Casa Payroll. As an added bonus, if you have a technical issue and need help -- they dont answer the phones. Go figure!