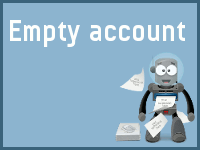 Certified Payroll Associates Inc
You will be pleasantly surprised at how much you can save, as compared to the national payroll preparation companies (and as compared to the cost and hassle of doing it yourself.)

Although most of our payroll service clients are located in the Brownsburg, Avon and Lebanon, Indiana area, we can and do serve clients throughout the United States and District of Columbia. That means you can expand and hire employees anywhere without having to worry about outgrowing our capabilities.

Offered Services
Direct deposit
Check signing
401(k) plan administration
Internet-enabled access
Tax filing services
Check stuffing
Service provided in following States
IN
Certified Payroll Associates Inc
www.cpaindiana.com
1055 Patrick Place
PO Box 83
Brownsburg
Indiana
Zip: 46112
Phone: 317.852.5600