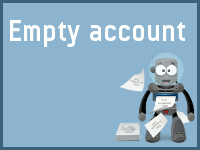 East Coast Payroll Company
The East Coast Payroll Company provide Payroll, Bookkeeping and Tax Services for businesses and individuals on Cape Cod and Southeastern Massachusetts.

Our high quality payroll services are customized for all types of small businesses. We have developed the Easiest, Fastest and most Affordable Payroll Service. And you can rely on us to deliver top quality services all year long.
All your payroll information will be maintained and available 24/7: employee records, past pay stubs, tax filings and records of tax payments. We also provide 100% paperless payroll.

Since our Payroll Services can be easily integrated with QuickBooks Pro, we also provide Full-Charge Bookkeeping Services for small businesses: Bank and Credit Card Reconciliation, Invoicing and Bill Payments, Financial Reports, Financial Analysis.
We help you stay up-to-date with your bookkeeping and generate all necessary reports for end-of-year Tax Preparation.

We provide Tax Preparation utilizing the most advanced software available, insuring your Income Tax Preparation is correct the first time.
Offered Services
Direct deposit
Check signing
Check stuffing
Tax filing services
Internet-enabled access
401(k) plan administration
Section 125/cafeteria plan administration
Service provided in following States
MA, NC
East Coast Payroll Company
www.eastcoastpayroll.com
14 Sheffield Place
Mashpee
Massachusetts
Zip: 02649
Phone: 508-299-7055
Fax: 508-534-1725