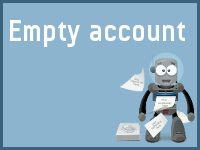 ePay Business Solutions
ePay Business Solutions is a group of industry leaders with over 30 years combined Payroll/HR experience. With this experience, ePay can provide client companies with solutions that fit their organizational needs.

As an ePay client, you will benefit from our 5-Star Customer Service. With a single point of contact and real-time answers, you spend less time on payroll and more time growing your business.

ePay integrates the latest on-line technology solutions with your day-to-day business. With over 4,000 installations nationwide, our products provide a seamless, user-friendly and powerful offering.

Using our technology, you can reduce your labor costs and re-invest the savings into your business. With a price guarantee, ePay will reduce your payroll/HR service fees by 20 to 30 percent!
Offered Services
Direct deposit
Check signing
Check stuffing
Tax filing services
401(k) plan administration
Internet-enabled access
Service provided in following States
MA
ePay Business Solutions
www.epaybiz.com
27A Midstate Drive
Ste. 218
Auburn
Massachusetts
Zip: 01501
Phone: 508-832-0800
Fax: 508-832-0840