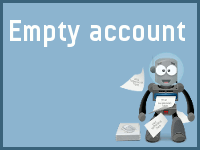 Payroll Solutions Inc
Whether you are a small to medium sized business owner with time & attendance, payroll processing, tax filing or HR management needs, or an accounting professional looking for the best payroll service for your clients, we have a comprehensive and affordable payroll solution for you.

Throughout this site, you will find a wealth of information about outsourcing your payroll with us, and our value-added products and financial services, including human resources and workers compensation support. You can also access comprehensive management reports that are now available online, helpful tips on maintaining tax compliance, managing your business, and much more.

We offer a wide range of advanced payroll processing technology, including continually enhanced software, online payroll management and a centralized data network. We have tailored our expertise, customer service and flexible products and services to the unique needs of small and mid-sized businesses. Our clients know they can rely on us for precision payroll and accurate, timely tax filing, week after week, year after year.
Offered Services
Direct deposit
Check signing
Check stuffing
Internet-enabled access
Tax filing services
Service provided in following States
MA
Payroll Solutions Inc
www.symphonyes.com
6 Huron Dr
Natick
Massachusetts
Zip: 01760
Phone: 508-652-8007