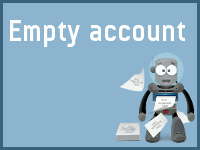 Ohab and Company, CPA
Ohab and Company was started over 20 years ago by Pamela Ohab. Her experience at established CPA firms both local and national provided her with the perfect foundation to start her own company. Ever since, Ohab and Company has been providing the highest quality accounting and audit services in the industry.
At Ohab and Company, weve spent decades building a business that is dedicated to providing financial services for both businesses and individuals. Our CPAs (PCAOB) work on tax preparation for corporations and individuals, certified audits, reviews and bookkeeping for a diversified client base. In addition, we specialize in broker-dealer audits and are Quikspro certified.

At Ohab, integrity is one of our core values - we strive to establish long-term relationships with our clients that are based on trust. The foundation of our business is our timely, professional, courteous and experienced staff who can assist you with optimizing your business and understanding your finances. With our competitive pricing structure and vast understanding of applicable regulatory issues, Ohab and Company delivers the best financial services with the highest quality. Contact us today for a consultation - well take a personalized approach and help you establish a plan for tackling your taxes or audit.

Offered ServicesService provided in following States
AL, AK, AZ, AR, CA, CO, CT, DE, FL, GA, HI, ID, IL, IN, IA, KS, KY, LA, ME, MD, MA, MI, MN, MS, MO, MT, NE, NV, NH, NJ, NM, NY, NC, ND, OH, OK, OR, PA, RI, SC, SD, TN, TX, UT, VT, VA, WA, WV, WI, WY
Ohab and Company, CPA
www.ohabco.com
100 E Sybelia Ave
Maitland
Florida
Zip: 32751
Phone: 4075456668
Fax: 4077406441