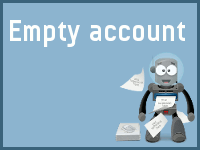 A Cloud Payroll
Why should you use Cloud Payroll? Here are 6 reasons:

1) Personal Service

With us, when you call, you will talk to a person that has a personal interest in you as a client and the company.
With National Payroll Companies you call into a Call Center- Whoever answers your call may even be in another country!
We know your account and payroll. You are a person to us, not a number.

We have 28+ years of payroll experience.
23+ years of client service experience.

You can actually talk to the OWNER of Cloud Payroll. (Tom Golisano is the CEO of Paychex, were pretty sure if you call them...you wont be getting Tom on the phone. Hes probably out playing a few rounds of golf!)

Were here to serve you with the best attitudes and friendly service possible whenever you have a question or concern.

2) Family Owned and Operated -

Your Dollars Help a Local Family Provide for their needs. We have a PERSONAL vested interest in the longevity and success of our family business.

With National Payroll Companies staff turnover poses a big problem- The bad ones you do not want, the good ones get promoted. With National Payroll Companies, if ever a problem should arise you might get to talk to a supervisor but NEVER the owner or CEO.

3) Locally Owned Business

Your dollars spent local STAY local and nurture your local economy. (Here is some more information on the amazing benefits of Buying Local. Check it out!)
With National Payroll Companies your dollars LEAVE the area and nurture OTHER economies.

4) Process and Print INSTANTLY 24/7

With us, anywhere you have the internet, We mean anywhere, via computer, tablet or Smartphone, you can process and INSTANTLY print your checks and reports. After all, who likes to wait for their checks?

With us, no Viewer is needed. Checks and reports can be viewed anywhere you have internet access. In the mountains on vacation? If you can get internet, you can view your checks and reports.

Often times, with National Payroll Companies, you have to have a Viewer installed on the computer you want to view checks and reports. Want to leave the office early? Bummer, you have to wait for those reports.

5) All Inclusive Service

Here at Cloud Payroll, our slogan is Cloud Payroll - The All-Inclusive Service with a Silver Lining! and we like to hold up to our word. With Cloud Payroll you get the following INCLUDED in the flat price. National Payroll Companies charge EXTRA aka Nickel & Dime for the following:

- Electronic Tax Filing
- Quarterly Tax Forms (941 & DE9)
- Direct Deposit (We do not think you should have to pay EXTRA for such a time saving, efficiency driving, eco-friendly service! How about a high-five!)
- Employee Self Service
- New Hires Reporting
- Check Signing
- Logos on Checks
- GL Export
- Employee Changes
- Garnishments
- Checks
- Reports

6) Lastly but not least, or is it?- PRICE!

Our average client will Save over $5,011.50 in Fees in 5 Years!!!
What would YOU do with an extra $5K? (We are happy to offer a few suggestions for you if you cannot come up with anything!)

We will stop here for now since, we don't want to take up ALL of your time!

P.S. If you'd like more examples, shoot us an email! We will be happy to provide you with more!
Offered Services
Direct deposit
Check signing
Check stuffing
401(k) plan administration
Internet-enabled access
Section 125/cafeteria plan administration
Tax filing services
Service provided in following States
CA
A Cloud Payroll
www.CloudPayrollPros.com
7231 Boulder Ave #526
Highland
California
Zip: 92346
Phone: 909-657-6019