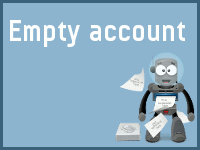 TruHR
Focus on developing your business, we take care of the rest!

TruHR simplifies operations for small and medium-sized businesses in El Paso by taking on the burden of employee administration.

TruHR is a Professional Employer Organization that serves as an outsourced or complement to your human resources department by providing comprehensive employment services such as Payroll Processing, Employee Benefits, Employment Insurance, Timekeeping, HR Management & Compliance.
Offered Services
Direct deposit
401(k) plan administration
Internet-enabled access
Section 125/cafeteria plan administration
Tax filing services
Service provided in following States
TX
TruHR
www.truhr.com
12025 Rojas, Ste. L-1
El Paso
Texas
Zip: 79936
Phone: 18002810567
Fax: 18772333830