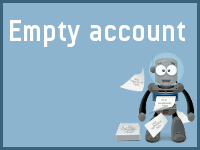 Business Cents
Business Cents the solution to your back office challenges and tasks. At Business Cents we provide services that support and alleviate the burden of everyday business operations.

From our full service Payroll, Bookkeeping, Document Management to Virtual Hosting the goal is to truly outsource with us. Our flat fee pricing will never leave you surprised at your bill. At Business Cents our objective is to partner with clients to allow them to focus on their business.

We accommodate special requests and last minute needs. Simply report your hours and we take care of the rest! We calculate and manage the filing and funding of all federal, state, and local taxes, as well as handle voluntary deductions, garnishments, accruals, and more. We also offer many additional ancillary products to support you and your business. All of our clients are given access to an HR Essentials portal at no additional cost.



Offered Services
Direct deposit
Check signing
Check stuffing
Internet-enabled access
Tax filing services
401(k) plan administration
Service provided in following States
AL, AK, AZ, AR, CA, CO, CT, DE, FL, GA, HI, ID, IL, IN, KS, KY, LA, ME, MD, MA, MI, MN, MS, MO, MT, NE, NV, NH, NJ, NM, NY, NC, ND, OK, OR, RI, SC, SD, TN, TX, UT, VT, VA, WA, WV, WI, WY
Business Cents
www.businesscents.com
172 Rockingham Road
Londonderry
New Hampshire
Zip: 03053
Phone: (603)537-1112
Fax: (603)537-1113