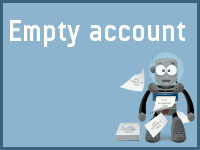 AY Payroll Services
Payroll Services

> Paychecks & Direct Deposit
> After-the-Fact Payroll Computations
> Federal and State Payroll Tax Returns
> Customized Reporting
Whether you have 1 employee or 100, we are fully trained to handle all of your payroll needs. We provide payroll checks or direct deposit, prepare federal & state payroll tax deposits, quarterly & annual payroll tax returns, W-2s, 1099s, workman compensation insurance reports, and extensive payroll reports.

Our fees are based upon the services you receive and are designed to be fair regardless of the size of your staff.
Offered Services
Direct deposit
Check stuffing
Internet-enabled access
Tax filing services
Service provided in following States
AL, AK, AZ, AR, CA, CO, CT, DE, FL, GA, HI, ID, IL, IN, IA, KS, KY, LA, ME, MD, MA, MI, MN, MS, MO, MT, NE, NV, NH, NJ, NM, NY, NC, ND, OH, OK, OR, PA, RI, SC, SD, TN, TX, UT, VT, VA, WA, WV, WI, WY
AY Payroll Services
www.aytaxcorp.com
7900 Sudley Rd.
Ste 804
Manassas
Virginia
Zip: 20109
Phone: 5712253072
Fax: 5714823834