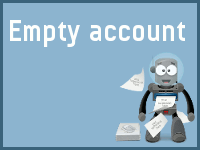 Next Generation Payroll
We are business consulting company that provides payroll services, HR Management Resources, Business Insurance, and employee benefits.

We are not your everyday payroll provider. We are here for you and we are in this together! Our vision and purpose is simple, empower and uplift the businesses in our community. It is important that we take a consultative approach to understanding your business and the goals youd like to achieve. We design our services for you, while providing you with experienced consultants to help grow and protect your investment in your business.
Offered Services
Check signing
Direct deposit
Check stuffing
401(k) plan administration
Internet-enabled access
Section 125/cafeteria plan administration
Tax filing services
Service provided in following States
AL, AK, AZ, AR, CA, CO, CT, DE, FL, GA, HI, ID, IL, IN, IA, KS, KY, LA, ME, MD, MA, MI, MN, MS, MO, MT, NE, NV, NH, NJ, NM, NY, NC, ND, OH, OK, OR, PA, RI, SC, SD, TN, TX, UT, VT, VA, WA, WV, WI, WY
Next Generation Payroll
www.ngpayroll.com
11816 Inwood Rd #3013
Dallas
Texas
Zip: 75244
Phone: 2143962200

Customer Reviews
Excellent Service
7/27/2017 6:49:47 PM
By:
Cheryl Lumpkin
(Dallas, TX)
Excellent customer service and friendly! Willing to offerand customize service based on client needs! Highly recommend them for payroll and HR services!