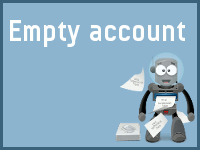 Payroll Solutions
Payroll Solutions was born in Seattle around the idea of taking the burden of payroll processing off your shoulders. We consider service above all else and have all the technology available in whatever configuration works best for our clients.

Service: Nothing makes us happier than to roll up our sleeves and actually help a client process payroll. When you call - you wont get a ticket number or be asked: what team are you on? You wont have to push any buttons to find a person. We willl answer your phone call or email promptly and treat you as if we were your payroll clerk - just working at a remote location. We really do help!

Technology: This is an important part of any payroll service - so we tailor our technology to meet your business needs and that of your employees. We have a suite of online options: payroll processing, time & attendance, pay stub and W-2 access, HR, etc. that we are ready to deploy based on YOUR needs - not a one size fits all model.

We know payroll and we are ready to help take that burden off your shoulders! Give us a call anytime.

Offered Services
Direct deposit
Check signing
Check stuffing
401(k) plan administration
Internet-enabled access
Tax filing services
Service provided in following States
WA
Payroll Solutions
www.payrollsolutionswa.com
604 Oakesdale Ave SW # 201
Renton
Washington
Zip: 98057
Phone: 206.729.7655