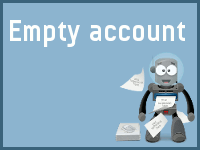 Metro Data Processing
Metro Data Processing has been in business since 1987, providing services and software to handle all your payroll needs. We are a small business ourselves and we understand that payroll and accounting functions are overhead for your business -- time spent on those activities is time lost from doing what you are in business to do. That is why we work hard to make your payroll as simple and painless as possible for you.

Does that hard work pay off? Here are the results from our latest client satisfaction survey: 95.24% of clients who responded said they were very satisfied with our service and 100% said we met their needs Extremely Well or Very Well. In addition, 100% of those responding rated the quality of our services as Very High Quality or High Quality. That is a high standard to live up to, but we have been doing it for almost 30 years and we have the people and planning in place to allow us to continue providing that same level of service. If you are looking for a new payroll service consider calling or emailing us and give us a chance to add you to our list of satisfied clients.
Offered Services
Direct deposit
Check signing
Internet-enabled access
Tax filing services
Service provided in following States
AR, KS, MO, OK, TX
Metro Data Processing
www.metrodp.com
1545 S. Harvard Ave
Unit A
Tulsa
Oklahoma
Zip: 74112
Phone: (918)749-8999
Fax: (918)742-0690