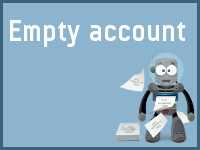 Sanchez & Padron Associates/Centro Latino
Payroll, Workers Comp, Company Registration, Taxes. We are the first specialized company dedicated to providing these services in Spanish. We have been in the market for ten years and we have offices in Vero Beach, Palm Bay, Orlando. Our staff is specialized in serving Latino entrepreneurs on the premise of teaching and helping to do good business.

Payroll, Workers Comp, Registro de Empresa, Taxes. Somos la primera empresa especializada y dedicada a la prestacion de estos servicios en Espanol. Llevamos diez anos en el mercado y operamos oficinas en Vero Beach, Palm Bay, Orlando. Nuestro personal es especializado en atender a los empresarios latinos sobre la premisa de ensenar y ayudar a hacer bien los negocios.
Offered Services
Direct deposit
Check signing
Check stuffing
401(k) plan administration
Internet-enabled access
Section 125/cafeteria plan administration
Tax filing services
Service provided in following States
LA
Sanchez & Padron Associates/Centro Latino
www.sanchezandpadronassociates.com
2524 Palm Bay RD NE
Palm Bay
Florida
Zip: 32905
Phone: 7862478041