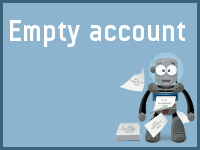 #1 Tiger Payroll Services
Tiger Site Solutions is a company with a focus on being a viable, strategic partner with all of its clients. Our ultimate goal at Payroll Solutions is to enable effective payroll processing outsourcing. While we certainly embrace modern technology by providing our clients with technologically advanced online payroll processing and reporting tools, we still hold onto old fashioned business practices that includes providing each of our clients with a designated human payroll processor to assist with every aspect of payroll processing.

OUR SERVICES


PAYROLL SERVICES
We provide complete payroll processing services including online payroll submission, electronic tax filing, preparation of W-2's, payroll cost reporting, time and attendance systems, and certified payroll reports.

401K
We can provide our clients with access to our 401(k) plan, saving our clients substantial administrative fees that are sometimes affiliated with initiating and maintaining a 401(k) plan.

TAMS
Our electronic time and attendance clocks are advanced clocks that connect via an Ethernet or Wi-fi connection and transmits employee punches to our time and attendance website automatically.

PAYROLL SERVICES
Payroll Solutions provides you with a complete payroll processing system. From the simple to the very complex, we provide you with comprehensive solutions to help manage your business better.

We can also help you by eliminating the hassle of collecting time cards, adding hours and processing payroll with our on-line time and attendance management system.
Tiger Site Services provides you with the freedom to operate your business effectively.
As your business grows you need the ability to maintain and manage your business and do what you are good at...running your business.

Tiger Site Services will plan, direct, and coordinate the administrative functions of your organization. We oversee the recruiting, interviewing, and hiring of new staff; consult with top executives on strategic planning; and serve as a link between your organization's management and your employees. See below for a comprehensive list of what we offer.

Your Business Will Have Access To:


Human Resources
We're here to help you step up your HR management, not to step on your HR department's toes. We limit employer-related liability by allowing us to handle your government reporting, agency interface, and unemployment claims management, and wage claims and audits.

Benefits Administration
Access to quality healthcare and employee benefits are significant attractor to quality employees. Attract and retain top talent by giving your employees access to Fortune 500-level benefits. Choose from a range of benefit packages from a variety of insurance carriers.

Risk Management
From designing a custom plan to implementing it at your business, we will deliver favorable results and minimize unwanted risks.

Payroll Services
The only payroll question you'll find yourself asking is "Is it payday already? Reduce payroll, accounting and benefits costs along with employee-related paperwork that drains your valuable time. Tiger Site Services will make sure your payroll is always on time, while handling all your related taxes and employment verification needs.

Benefit Solutions
We provide web-based solution access to employers and partners.

This is so they can easily create, store and edit the following:

Summary Plan Description (SPD) Wraps
Employee Notice
125 Premium Only Plans (POP)ACA Reports and Summary of Material Modifications (SMM)
Further, we provide web-accessed HR solutions with hundreds of best practice articles, forms, templates, supervisor training, employment law resources, job descriptions and more. We also include a HIPAA Toolkit and ACA Reporting Toolkit, which supplies training, simple instructions and tools to ensure compliance. Once a month, employers and partners receive a legal alert that covers state and federal changes for ACA, ERISA, IRS, DOL and all employment laws, as well as an HR Bulletin addressing best practice compliance, HR or leader topics.

Learn more about how we can help transform the way you hire, develop and pay your people:
HR Solutions
Many organizations are too small to justify hiring a full-time, SPHR-certified human resources professional so they seek HR experts. At Tiger Site Services we provide businesses with needed HR expert services, tools, techniques, training, coaching and outsourcing solutions. We make it a point to provide trustworthy guidance, direction and best practice HR and compliance techniques.

Our team offers retainer HR Support packages and standalone solutions including: employee handbooks, compliance audits, supervisor training, compensation plan design, employee opinion surveys, performance management systems, appraisals, recruiting assistance and more.

Furthermore, we help our clients achieve their business strategy. This is done through our aide to improve productivity, grow sales, increase profits, control costs and focus on employee development. Beyond that, we help to create environments where people thrive, business grows and productivity soars. As a result, these keys allow us to help you build competitive advantage through effective communications, use, alignment and appropriate engagement of employee talent.

All consultants, managers and trainers are professionally educated in state-of-the-art human resource management, organizational behavior and employment law. Because of this, they have the ability to provide people management solutions and deliver needed services. Many of our consultants hold a Master's degree in the field of Human Resource Management. We are professionally certified in the field with many years of hands-on experience and we are here to help you.
Offered Services
401(k) plan administration
Internet-enabled access
Section 125/cafeteria plan administration
Direct deposit
Check signing
Check stuffing
Tax filing services
Service provided in following States
AL, AK, AZ, AR, CA, CO, CT, DE, FL, GA, HI, ID, IL, IN, IA, KS, KY, LA, ME, MD, MA, MI, MN, MS, MO, MT, NE, NV, NH, NJ, NM, NY, NC, ND, OH, OK, OR, PA, RI, SC, SD, TN, TX, UT, VT, VA, WA, WV, WI, WY
#1 Tiger Payroll Services
www.tigersiteservices.com
16150 N. Main Street
Nationwide
Florida
Zip: 32218
Phone: 1 (855) 231-4706

Customer Reviews
Steve was easy to deal with.
3/2/2020 12:33:44 PM
By:
Jimmy
(Atlanta GA)
We was using ADP and the weekly price keep going up. I got in touch with Steve at Tiger Payroll Service and he was able to save me about 23%. He also offered a program called eHome that we are excited about.