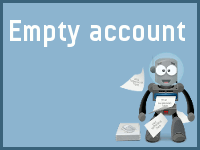 Marshall & Associates
Marshall & Associates offers payroll services with HR resources that can help improve the management of your people and your risk so you can get back to focusing on your business. With our unique solution, youll be empowered to help meet your compliance requirements with access to best practices, powerful tools and expert resources.
We provide comprehensive payroll services which allow you to outsource all of the administration and process, including paycheck creation, W-2s, W-3s, tax forms and payments, direct deposition and customized employee payroll portals.
Offered Services
Tax filing services
Section 125/cafeteria plan administration
Internet-enabled access
401(k) plan administration
Check stuffing
Check signing
Direct deposit
Service provided in following States
SC
Marshall & Associates
www.marshallsc.com
1 Harbison Way
Suite 102
Columbia
South Carolina
Zip: 29212
Phone: (803) 832-4770