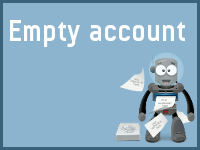 Innovative Business Solutions
Founded in 1991, Innovative Business Solutions, Inc. combines a unique selection of payroll service products, with an extraordinary commitment to customer service. Clients can choose from a simple payroll and tax service only application, to a fully-integrated Human Resource Management System, featuring Personnel Tracking, Time and Attendance Reporting, Payroll Processing, Labor Costing, and Benefits Administration.

Innovative Business Solutions is located in the Wine Country of Sonoma County, in Northern California. It serves over 1,000 clients, ranging in size from 1 to 1,000 employees. IBS has limited its client base to California employers primarily.
Offered Services
Direct deposit
Check signing
Check stuffing
401(k) plan administration
Internet-enabled access
Tax filing services
Service provided in following States
CA
Innovative Business Solutions
www.ibspayroll.com
6400 Redwood Drive
Suite 100
Rohnert Park
California
Zip: 94928
Phone: (707) 586-4300
Fax: (877) 586-4303