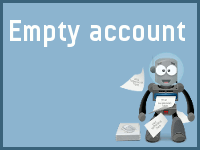 Paycor
Paycor was founded in 1990 with a commitment to intuitive products and personal service. Our commitment to responsive service is reflected in the fact that we assign every client a dedicated specialist--a single point of contact who manages all aspects of the account. We complement this personal service with easy-to-use software for the management of payroll, human resources and time and attendance. Paycor applications are feature-rich, scalable and upgraded regularly at no additional charge.

Today, Paycor is one of Americas largest and fastest-growing payroll services providers, with over 24,000 clients and more than 600 employees. Paycor is a two-time winner of the Peoples Choice Stevie Award for Best Customer Service in the Financial Services Industry.

Visit www.paycor.com to learn more about what Paycor can do for your business.


Offered Services
Check signing
Check stuffing
Internet-enabled access
Tax filing services
Service provided in following States
AL, AK, AZ, AR, CA, CO, CT, DE, FL, GA, HI, ID, IL, IN, IA, KS, KY, LA, ME, MD, MA, MI, MN, MS, MO, MT, NE, NV, NH, NJ, NM, NY, NC, ND, OH, OK, OR, PA, RI, SC, SD, TN, TX, UT, VT, VA, WA, WV, WI, WY
Paycor
www.paycor.com
644 Linn Street
Cincinnati
Ohio
Zip: 45203
Phone: 1-800-381-0053

Customer Reviews
Great Personal Service
11/14/2008 2:00:49 PM
By:
M H.
(Cincinnati, OH)
All of the major payroll providers offers almost exact the same basic services. Whilst I find Paycors solutions easy to use, what incredibly sets them apart is their individual service. I can always count on my specialist to take care of any issues I have and my sales rep still appears truly interested that elements are going well even right after the sale. I was worried about converting from ADP, the program was relatively seamless. I wish I had done it sooner and Id do it again!
If I could give PayCor a Negative, I would
3/11/2011 2:45:55 PM
By:
Daneen
(Franklin, Ohio)
If you are thinking of using PayCor, please think again!! Feel free to contact me, as I would be more than happy to tell you about our experience!