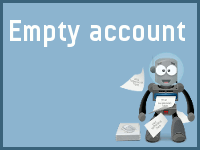 National Payment
National Payment Corporation is the nations largest independent provider of payroll distribution solutions for all sizes of businesses. In business since 1991, National Payment satisfies the payroll distribution needs of thousands of customers in most industries, and in every state.

National Payments unique payroll distribution process has many checks and balances to insure that your funds are safe and secure; so that your employees are paid accurately and on-time, every time. Security is our number one priority!

Trusting your Direct Deposit payroll, and your electronic pay stub delivery to National Payment is a safe decision. Bonded through two nationally known insurance carriers, National Payment has never lost a penny of our customers money. And we transmit over 12 billion dollars a year on behalf of our customers.
Offered Services
Direct deposit
Internet-enabled access
Tax filing services
Service provided in following States
AL, AK, AZ, AR, CA, CO, CT, DE, FL, GA, HI, ID, IL, IN, IA, KS, KY, LA, ME, MD, MA, MI, MN, MS, MO, MT, NE, NV, NH, NJ, NM, NY, NC, ND, OH, OK, OR, PA, RI, SC, SD, TN, TX, UT, VT, VA, WA, WV, WI, WY
National Payment
www.nationalpayment.com
3415 W Cypress Street
Tampa
Florida
Zip: 33607
Phone: 1-800-284-0113
Fax: 813-221-8651